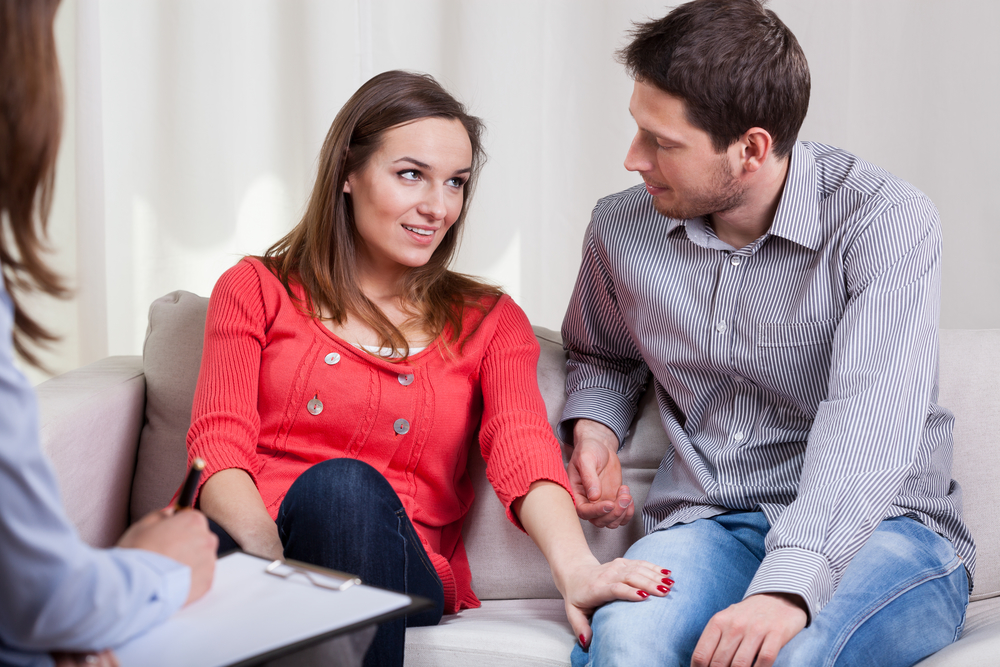 Some people see marriage counseling as a sign of defeat or serious relationship problems. But couples don't need to be coping with an affair or on the verge of a separation to benefit.

Relationship therapy can help strengthen your connection and communication skills at any point. Here are a few times when it can be particularly beneficial.
Upon Reaching Life Milestones
Major life changes, such as the birth of a child, a big move, and retirement, can put a strain on your relationship and present new challenges. Whether you seek the help of a counselor before, during, or after these transitory periods, you can gain tools and skills to overcome new obstacles and embrace new milestones with your partner.
Bad Habits Outside of the Marriage
Problems outside of the relationship may stem from problems inside of the relationship, and vice versa. Sometimes the partner who is struggling to overcome a bad habit, such as drinking or gambling, is already in individual therapy. But it can also be beneficial to talk through the stress and feelings together in couples therapy as well.
Distrust or Thoughts of Cheating
Lack of trust is a sign that couples should attend a therapy session. Counselors offer a safe space where couples can share their feelings and ask questions without judgement. If you feel that you cannot do that at home with your partner, it might be time to bring in a mediator.

This also applies if you start to feel distant from your partner due to thoughts of cheating. Talking to a therapist can help you understand why and work on reconnecting with your spouse. If your partner is reticent or you feel nervous about them being there, you can always attend a session solo to begin the conversation.
Smaller Issues That Won't Go Away
No issue or problem within your partnership is too small. A professional counselor can help you check in with each other and evaluate your current relationship status and goals. If goals have changed, or problems are just starting to arise, a counselor can help you prepare and stay strong as a couple.