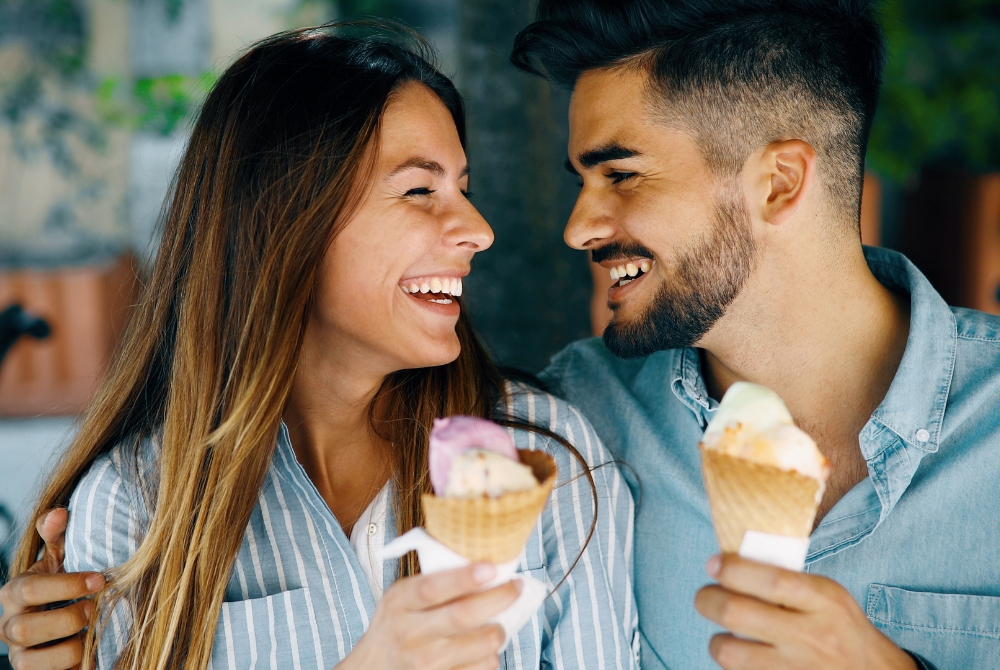 Vacations. Warmer weather inviting you to relax together. Fun activities like swimming.
Summer offers plenty of opportunities to create adventures and cherished memories with your partner. However, just because summer is ending doesn't mean the opportunities for quality time and relationship-building need to stop. In fact, the transition to autumn can be an ideal time to deepen your connection even further. 
Here are some creative ways you can up your quality time and relationship-building moments as summer fades away.
Embrace the Beauty of Nature
While the days might be getting shorter, the charm of autumn colors and cooler weather offers the perfect backdrop for outdoor activities with your loved ones. Take a hike through a nearby park, go apple picking, or have a picnic surrounded by falling leaves. Spending time in nature not only promotes bonding but also allows you to appreciate the beauty of the changing seasons together.
Spend Cozy Nights In
As the weather cools down, take advantage of cozy nights indoors with your partner – there are all kinds of opportunities for relationship-building moments. Prepare a delicious homemade meal together, watch a movie, or play board games. The intimate setting of your home can foster meaningful conversations and strengthen your connection without the distractions of the outside world.
Explore Local Events
Many communities host exciting events and festivals as summer turns into autumn. Attend local fairs, cultural festivals, or art exhibits to share in the joy of discovery and exploration with your partner. These events often provide ample opportunities for laughter, learning, and bonding with each other.
Reflect and Set Goals Together
As one season transitions into another, it's an excellent time for reflection and goal-setting. Discuss the experiences you want to share in the upcoming months. Setting mutual goals, whether they're personal or collective, can bring you closer together and create a sense of shared purpose.
Volunteer as a Team
Engaging in volunteer work as a couple can have a profound impact on your relationship while also making a positive difference in your community. Find local charitable organizations or community projects that align with your interests and values – and go volunteer together. The shared experience of helping others will not only deepen your connection but also foster a sense of fulfillment and joy.
Weekend Getaways
Trips together always offer chances for plenty of relationship-building moments. You might not have time for a big vacation like during the summer months, but consider planning a weekend getaway to a nearby destination. Whether it's a charming bed and breakfast, a cozy cabin in the woods at the leaves change, or a visit to a new city, a change of scenery can work wonders for rejuvenating your relationship. Explore new places together, create shared memories, and enjoy each other's company without the distractions of everyday life.
Practicing Mindfulness Together
As the year winds down, take some time to practice mindfulness together. Whether it's through meditation, yoga, or simply spending quiet moments together in nature, mindfulness can enhance your awareness of each other's emotions and needs. It promotes empathy and helps you be more present in your relationship.
These activities will not only up your relationship game but also create lasting memories that will carry you through the changing seasons ahead. The key is to be intentional in your efforts to connect, communicate, and cherish your partner, making every moment count, regardless of the time of year.
Want more ideas on how to connect as the seasons change? Get in touch today.