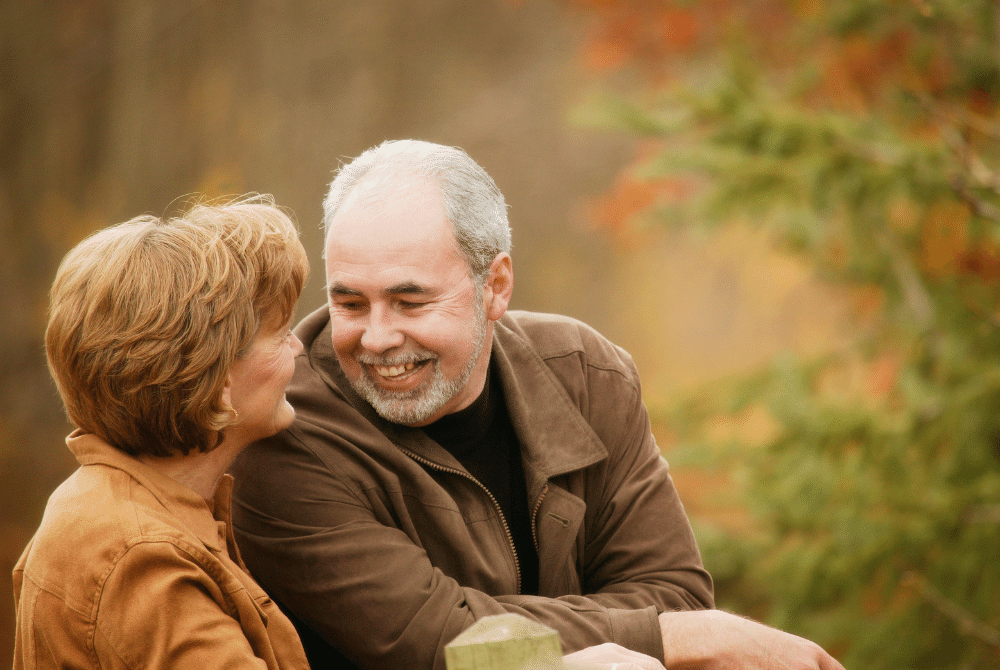 It can happen to even the strongest of couples. After being together awhile, it's normal to sometimes feel "alone" or lonely in your relationship. And like the once-endless conversations are drying up. Or worse, tense and forced.
You love your partner and want to rekindle your connection and spark. But how do you break the ice and get yourselves out of the rut?
The trick is to examine your current styles of communication, watch for potential roadblocks and red flags, and be open to new topics of conversation. Here's a roadmap to reconnecting with your partner and strengthening your bond.
Rekindle Connection in Your Relationship
It's common to get stuck in a communication "loop," where we recycle the same stories or conversations with our partners out of habit. Or perhaps the stressors of day-to-day life have been weighing on you. And you and your partner are starting to feel like ships in the night. Passing each other with just a few words here and there.
The passionate chats you used to have seem long gone. So, what do you do?
Connection Through Communication
The truth is that connection is at the heart of a healthy and successful relationship. And one of the most effective ways to connect is through talking. Your conversations can be deep and meaningful – or playful and flirty!
But if they aren't happening at all, it's time to evaluate your and your partner's communication styles. Some things that can truly make a difference include:
Active listening to your partner. Hint: a lot of times we think we're listening, but we're really just waiting for our turn in the conversation! Try repeating your partner's words in your mind as they speak to help you process them. Take time to think about what they've said… and then add onto their statements. It can make a big difference!
Find ways to show you've heard them. Acknowledging something they mentioned in a later conversation, leaving a sweet note for them, or doing them a favor.
Check-in throughout the day – with a quick text, email, or call to let them know you're thinking of them.
Plan a unique activity together that you've never done before. It can get you both out of your comfort zone and talking!
Try using conversation starters to break the ice (more on this below!) They may feel awkward at first, but once you start using them you will feel more confident and comfortable over time. And more importantly, you'll learn new things about your partner.
Communication is Key
It's perfectly normal to have a disagreement with your partner every once in a while. In fact, it would probably be unusual if you never found yourself clashing with your partner. And awkward conversations can happen to anyone.
But it's important to acknowledge if constant conflict is the root of your disconnect with your partner. Especially if you find yourself feeling increasingly angry with them. Then it's time to examine your relationship closely. And to seek the trusted guidance of a therapist who specializes in couples counseling.
However, if you're just feeling like your conversations with your partner are lackluster – or lacking completely – the trick is to open the channels of communication back up.
Common Communication Roadblocks
Common pitfalls in relationship communication can include:
Passive-aggressive behavior in the form of little slights or digs at your partner. This type of communication avoids directly telling your partner how you're feeling and can chip away at a relationship.
Shutting down or ignoring your partner's attempts to connect and communicate. We know that our partners need our validation and support when they are having a hard time. But studies have shown that responding to our partner's positive "bids" for connection is even more important for strengthening the relationship. And couples who do this stay together longer!
Not prioritizing time to connect. It's easy to fall into a routine with your partner and put things like date nights on the back burner. But without emotional intimacy, you and your partner can start to feel distant or grow apart.
'Break the Ice' with Conversation Starters
So, you've acknowledged any roadblocks you and your partner might be experiencing. Now you can set aside a chunk of time to reconnect. But what do you talk about?
Conversation starters can feel forced or silly at first, and they require some bravery. But they are also fun – and a great way to learn new and exciting things about your long-term partner! Also, they can be about anything – serious or silly topics, or even the relationship itself.
Consider the following starters or use them as inspiration and create your own:
What's your favorite memory of the two of us? Why does it stand out to you, and how do you feel when you remember it?
What's your proudest accomplishment?
You just won the lottery and bought us vacation tickets without telling me… Where are we going and why?
What are some ways you would like me to show you appreciation in our relationship?
Tell me something you are interested in (hobby, pursuit, topic) that is outside of your comfort zone. And how can I support you in trying it?
Talk to Your Counselor for More Tips
If you know reconnecting with your partner is your priority, it's never too early to seek outside support to strengthen your bond. The Delaware Relationship Center is ready to help you at any point in your relationship, using unique therapy approaches and techniques.
A rewarding relationship doesn't always come easily. But, like all good things, it can thrive with work and support. Let us help you reach your goals today.