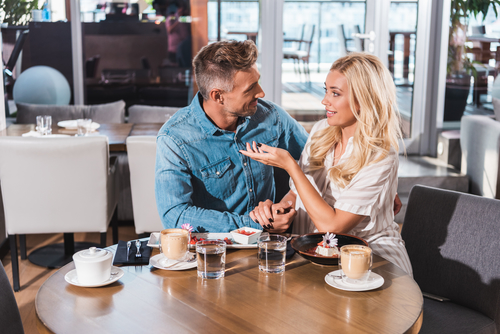 When was the last time that you and your partner set goals for your relationship and your life together?
Setting goals is easy when you are young and falling in love. You create a plan that involves marriage, kids, a home, and so on.
It is exciting to check off those boxes, but before you know it, you may find yourself facing an unknown future. Where do you and your partner go from here?
It's time for you and your partner to get excited about love and life by setting new relationship goals. New goals give you and your partner a common journey on which you'll find ways to support each other and create a stronger bond.
So, how do you do it?
How to Create Solid Relationship Goals
Relationship goals are the beginning of a new and exciting journey. Start your journey off right by creating a solid goal that clearly defines how you and your partner will help to strengthen your relationship.
What do good relationship goals look like?
They have three elements:
The goal offers opportunity for growth.
The goal requires the effort and participation of both parties.
The goal creates an end product or recurring event that celebrates your love and partnership.
Productive, effective relationship goals may sound like this:
Enjoy a date night at least twice a month.
Plan an exotic vacation together.
Become a stellar "fixer-upper" team and renovate the vacation home.
Attend a workshop or read a book that will spice up your activities in the bedroom.
Relationship goals can be short-term or long-term. They can have a deadline or require you to plan or attend a recurring event. Make these goals relevant to other goals in your life, if possible. When you set your goal, determine when it is time to check in on your progress.
If you need help forming goals or seeing your goals through, don't be afraid to reach out for help. Accomplishing goals can be a challenging journey, no matter what those goals are. Talk to a relationship therapist for more information on how you can set and work toward solid relationship goals.