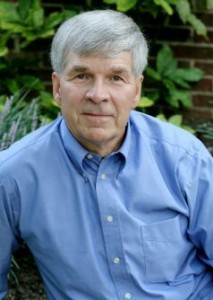 Perhaps you're seeking Delaware relationship therapy because your marriage of many years has lost its luster. Or maybe you're searching for a Delaware psychologist to help you understand why you've been having such a hard time meeting a "normal" partner.
It could be you are just looking for some free information on psychological or relationships issues and our free resources page is what you need now.  Also know when you are ready Walt will answer any questions you might have via a free consultation that you can learn about now.
Odds are, you've already tried multiple tactics to deal with your issues. For instance, maybe you've tried relationship therapy, tried in vain to get your partner to see things your way, or read bestselling books about love psychology. Unfortunately, most people lack training in the science and art of healthy relationships.
Without the proper skills, techniques, and knowledge base, it is nearly impossible to gracefully manage problems in intimate relationships, whether those problems involve sensitive sexual issues or "brutal" fights about whose turn it is to do the dishes.
Delaware Relationship Therapy That Really Works
Walt Ciecko is a Delaware therapist who utilizes powerful relationship therapy techniques developed by Harville Hendrix, Ph.D. Back in 1992, Walt and his partner attended Dr. Hendrix's couples' workshop, "Getting The Love You Want." This workshop inspired Walt to become a certified Imago therapist.
He now works with couples, individuals, groups, and families to increase their satisfaction, pleasure and passion in their intimate relationships. He also provides training and education through workshops and individual sessions based on his more than 32 years experience as a licensed psychologist.
Walt's background is diverse: it includes training in Gestalt therapy, existential humanistic therapy, marriage and family therapy, biofeedback, EMDR therapy, and peak-performance training for athletes and executives.
Life-Changing Workshops
On the surface, it may seem credulous to suggest that a single workshop – even a powerful one – could resolve nagging relationship problems that have persisted in your life for decades. But Walt's Delaware relationship therapy workshops really can help you overcome your daunting problems and move you down a better path.
Premarital Seminar (for couples)
This is a relationship education program for couples who are on the verge of getting married.  It's based on Harville Hendrix's Imago relationship therapy although the seminar is not therapy. Through brief lectures, exercises, lighthearted activities, and private time to practice new skills with your partner, you will gain insights into how to nourish and deepen your relationship.
Getting The Love You Want workshop (for couples)

This weekend-long workshop is an intense and revelatory journey to rediscover the joy and spiritual potential of your relationships. Many clients have said that this brief, weekend-long retreat was like 3-6 months of therapy.
Keeping Passion Alive in Your Relationships (for couples)

Walt also leads a workshop to help you enhance emotional and physical intimacy in your relationship. This two-day workshop, based on the work of Dr. Pat Love, is guaranteed to change the way that you and your partner communicate about sex and romance.
Keeping The Love You Find Workshop (for individuals)
Whether you are "forever single," and you want to understand why; or whether you're recently divorced or widowed, and you're craving an intimate connection again, this workshop will open your eyes to powerful training and skill development to help you become a more "available" individual to meaningful connection.
Therapy
Walt also provides counseling for singles and couples in and around the Delaware, Pennsylvania, New Jersey and Maryland areas.
Get the Help You Need Now

There is no reason to struggle with your relationship issues in a vacuum. Get powerful Delaware relationship therapy from a licensed psychologist who has helped many people just like you. Call Walt today at 302-429-0195 Ext 1 for your free consultation.